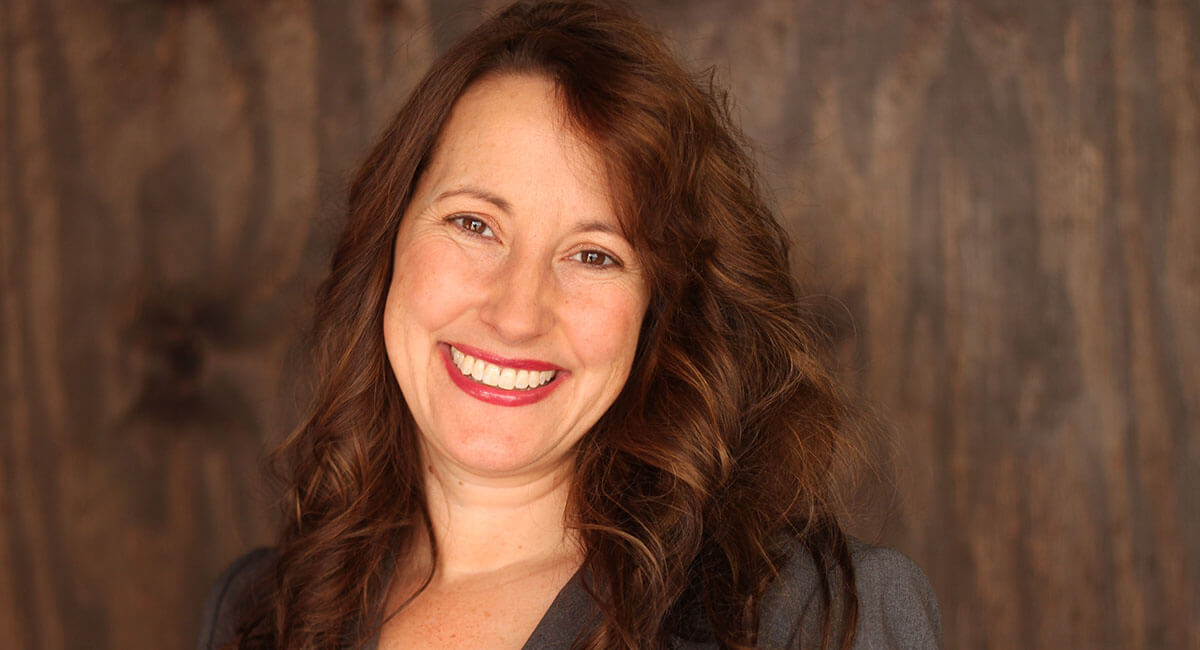 ABOUT DR. LAND
Dr. Alisa J. Land, MD, MSW is a board certified psychiatrist with over twenty years of experience in mental health. She completed her medical degree at Harvard Medical School, her residency at UCLA, and clinical social work training at Columbia University. She is unique among psychiatrists for her skills and comfort in providing psychotherapy as well as medication management as elements of integrated treatment. Dr. Land combines her rigorous training with a compassionate warmth that allow her to support a wide range of individuals—from those dealing with severe mental health symptoms requiring intensive therapy and medication, to well-functioning individuals who wish to explore deeper issues and reach their full potential.
Dr. Alisa Land brings a broad range of rich experiences to her mental health practice. After graduating from Harvard College and Cambridge University, she spent six years working with war-affected populations in Rwanda, Sierra Leone, Tanzania, and the former Soviet Republic of Georgia. Her work with the United Nations and several non-governmental organizations included assessment, advocacy, and program development to assist individuals, families and groups to rebuild their lives after multiple losses and the traumas of war. Her international experience helping individuals heal from trauma prompted her to train as a clinical social worker at Columbia University in New York. In this capacity, she worked with children, adolescents and adults dealing with mood, anxiety, substance abuse, trauma, learning and attention disorders exacerbated by family stress, losses, domestic violence, and abuse. She trained in multiple modalities of psychotherapy including individual, family, couples and group therapies.
Dr. Land completed her medical degree at Harvard Medical School. While at Harvard, she distinguished herself for her continued dedication to excellence, receiving the Albert Schweizer Fellowship (2001-2), Gerald Foster Scholarship (2001-4), Harvard Dean's Community Service nominee (2002). She continued her medical training by completing her Adult Psychiatry Residency at the prestigious UCLA Semel Institute for Neuroscience & Human Behavior in West Los Angeles. During her residency, she strengthened her clinical skills by obtaining specialized training in the treatment of women during times of reproductive change including the premenstrual period, pregnancy, fertility treatment, postpartum, nursing and menopause. She also independently developed and completed a chiefship in family therapy, working both with inpatient and outpatient populations of families with children suffering from severe mental health difficulties . She strengthened her psychotherapy skills through specialized training in evidence-based psychodynamic psychotherapy, interpersonal therapy, cognitive behavioral therapy, and couples and family therapies. During her residency, Dr. Land was awarded the American Psychiatric Association (APA) Shire psychiatry fellowship in 2006-7 and organized and chaired a workshop at the 2007 national APA conference on understanding how to intervene to promote healing for populations affected by war. In 2008, she also contributed to a symposium on psychological recovery after war for those affected by the conflict in Bosnia-Herzegovina at the annual meeting of the American Academy for the Advancement of Science. Her background reflects breadth and depth in terms of treating those affected by trauma, loss, and transitions. In her private practice, she continues to use her extensive background for treatment of those seeking to recover, rebuild, and transform even adverse past events into a strong and healthy future.
Following her graduation from residency, Dr. Land has provided psychiatric care in a wide range of clinical settings including a county mental health clinic in Van Nuys and a respected residential treatment center in Pacific Palisades. At this time, she focuses on caring for patients in her private practice with offices in West Los Angeles and Calabasas. Her broad experiences allow her to bring a wealth of understanding and skills to benefit her patients. Given her strong background in mental health, she is unique among psychiatrists for her skills and comfort providing psychotherapy as well as medication management. Her experiences have well prepared Dr. Land to provide superb and compassionate care to those she serves.
QUALIFICATIONS
Board Certified, American Board of Psychiatry and Neurology
M.D., Harvard Medical School
Masters, Clinical Social Work, Columbia University
Masters, International Relations European Studies, Cambridge University
RESUME
Open Resume Click Here (download and/or print)
PROFESSIONAL EXPERIENCE
PRIVATE PRACTICE – 1/2009-present – Los Angeles, CA
Providing psychiatric care to adult population in urban private practice. Modalities include psychopharmacology and psychotherapy for individuals, couples and families. Treatment specialties include work with survivors of complex trauma, grief and bereavement, and reproductive psychiatry – work with women whose mental health is affected by premenstrual dysphoria, pregnancy, breastfeeding, fertility treatment, and menopause.
BRIDGES TO RECOVERY – 1/2009-2013 – Pacific Palisades, CA
Primary consulting psychiatrist for residential treatment center serving adult populations with mood, anxiety, addiction and other disorders through an intensive program including medication management and other therapy modalities- individual, DBT, somatic, art, music, nutrition, yoga.
UCLA SEMEL INSTITUTE of NEUROSCIENCE & HUMAN BEHAVIOR – 7/2004–6/2008 – Los Angeles, CA
Psychiatry Resident
Provided psychiatric and medical services to a diverse population in a major urban medical center.
Awarded APA/Shire Child and Adolescent Psychiatry Fellowship for 2006-2007.
Organized & chaired workshop for 2007 APA Conference entitled "The Trauma of War: Understanding Interventions in a Developmental Context." (5/2007).
Contributed to symposium: Layne, C.M.; Olsen, J.; Land, A.; Poppleton, L.; Legerski, J.P.; Isakson, B.; Djapo, N.; Saltzman, W.R.; Burlingame, G.M., Pynoos, R.S. (2/2008). Internecine conflict and recovery of war-traumatized adolescents in Bosnia-Herzegovina. In C. Maida (Chair), Global ecologies of danger: Living through extreme times. Symposium presented at the Annual Meeting of the American Academy for the Advancement of Science, Boston, MA.
Published work: Lack of Mania Prophylaxis Associated with Lamotrigine Monotherapy in Manic-Predominant Bipolar I Disorder, Journal of Clinical Psychiatry 2007. June 68 (6): 973-4.
CORNERSTONE SFV MENTAL HEALTH CLINIC – 2/2007-8/2008 – Van Nuys, CA
Psychiatry consultant
Provided psychiatric care in clinic and the community to chronically severely mentally ill adults as part of program funded by California Prop 63. Member of multi-disciplinary full service care team.
INTERNATIONAL HEALTH CENTRAL AMERICAN INSTITUTE – 5-6/2004 – COSTA RICA
Provided medical primary care and psychiatric supportive services to rural and urban populations.
BOSTON CHILDREN'S HOSPITAL – 9/2000 – 5/2001 – Boston, MA
Clinical Social Worker – Emergency Department
Provided social work services to children and their families including services regarding grief & bereavement, rape, domestic violence, homelessness, injury prevention, investigation of possible child abuse & neglect, and protective interventions with hospital's interdisciplinary child protection team.
INTERNATIONAL RESCUE COMMITTEE (IRC) – 1-5/2000 – Freetown, Kenema, Bo, SIERRA LEONE
Internally Displaced Persons Psychosocial Program Manager
Managed primary education & psychosocial program for 10,000 displaced children and adolescents in six internally displaced camps; supervised twelve local staff camp directors and 400 volunteers.
Developed training manual and trained staff on social work with war-affected children on child development, reactions to war trauma, grief & bereavement, family and community supports, expressive therapies, group work techniques, protection issues, educational techniques, family tracing and reunification, sexual and gender-based violence and appropriate interventions.
JEWISH BOARD OF CHILDREN & FAMILY SERVICES – 9/1997–5/1998 – Brooklyn, NY
Psychotherapist (social work intern)
Provided therapy and case management for families, individuals, and groups in a preventive service program focused on high-risk urban adolescents. Treatment issues included mood disorders, substance abuse, bereavement, abuse and trauma, behavioral problems, and marital/family therapy.
Trained in family & expressive therapies (drama, art, dance), substance & sexual abuse treatment.
ST. LUKE'S/ROOSEVELT HOSPITAL, Child/Adolescent Outpatient Psychiatry – 9/1996–5/1997 – Harlem, New York
Psychotherapist (social work intern)
Provided individual, family, group therapies, case management for children and their families.
Coordinated home-based services for families whose children were at risk of psychiatric placement as part of statewide home and community-based service program. Evaluated new walk-in cases.
Participated in clinic crisis team to provide acute outpatient services to children and families.
Trained in family therapy, group work methods, and psychopathology.
Participated in research project on the effectiveness of training groups for parents of ADHD children.
INTERNATIONAL RESCUE COMMITTEE – 3/1996–8/1996 – Kibungo, Byumba, Gitarama, RWANDA
Women in Transition Training Program Coordinator
Developed a training program with IRC team targeting rural women's associations in collaboration with a credit assistance program of the Rwandan Ministry of Family & Women and USAID.
Jointly trained 370 women association representatives and regional ministry officials.
Organized seminar for ministry to present program and evaluate future training needs of rural populations and ministry staff.
Hired, trained, and supervised ten national staff members. Managed admin and program budgets.
UNICEF TANZANIA – 12/1995 – Ngara & Karagwe refugee camps, TANZANIA
Program Consultant – Children in Especially Difficult Circumstances
Assessed vulnerable children in Burundi and Rwandan refugee camps in Kagera. Made recommendations for UNICEF support in tracing/reunification of unaccompanied children, psychosocial assistance, vocational training, income-generation, advocacy, community mobilization.
UNICEF RWANDA EMERGENCY OPERATION – 9/1994–11/1995 – Kigali, RWANDA
Program Consultant – Children in Especially Difficult Circumstances 11/1994–11/1995
Assisted in program implementation and field support for offices in Goma, Bukavu, Ngara, & Rwanda in collaboration with partner governmental ministries and non-governmental organizations (NGOs) on projects including: (1) tracing & reunification of unaccompanied children;(2) support for vulnerable families; (3) assistance to children & women in prison; (4) demobilization of child soldiers.
Assisted the Ministry of Labor & Social Affairs of Rwanda to develop and implement a national monitoring system on vulnerable children for government, UN, NGOs and donors.
Trained central government counterpart and regional representatives to collect and utilize information to support advocacy, policy, program development for target groups of children.
Jointly designed and organized the first post-war National Seminar on Information, Monitoring, and Social Mobilization for Vulnerable Children with the Ministry for 130 representatives of social ministries, national and international NGOs, and children center directors. Participants developed recommendations on protection and care issues, resource allocation, and community participation to support children, and designed regional plans for follow-up of fostered and reunified children.
Program Consultant – Health Program 9/1994-11/1994
Assisted Ministry of Health of Rwanda to implement a national disease reporting system and analyze a national assessment of health facilities. Worked with the World Health Organization and Ministry to use data collected to compile bi-monthly national morbidity/mortality reports.
Liaised with regional medical directors & health NGOs to assess health activities and needs countrywide. Mobilized vaccines, cold chain equipment to address epidemics (meningitis, measles).
Facilitated First National Health Needs Assessment Workshop of Rwanda, 9/94.
ACTION INTERNATIONALE CONTRE LA FAIM – 8/1994 – Southwest RWANDA
Consultant – Assessment Team
Assessed health, water, and sanitation, educational needs with assistance of government and community representatives. Developed USAID-funded USD 0.5 million health and water project.
INTERNATIONAL RESCUE COMMITTEE – 10/1993–7/1994 – Tbilisi, REPUBLIC OF GEORGIA
Program Officer and Administrator
In charge of report writing and administration during establishment of IRC/Georgia. USD 4.8 million UNHCR/USAID-funded program included training health workers, sanitation/vector control, shelter rehabilitation, income generation for internally displaced persons (IDPs).
Conducted IDP health assessments for Joint PVO/UNICEF/Government Assessment of Displaced People: Tbilisi, Georgia (1-2/1994). Secretary of Medical Sub-Committee of Georgia for humanitarian agencies.
Assisted in set-up, operation of Tbilisi office including hiring, training, managing 10 local staff. Procured 100 tons (USD 100,000 worth) of humanitarian supplies from Turkey; experienced in warehousing, distribution, and transport. Developed systems for contracts, purchasing, communications, and security. Acted as financial manager in 12/93.
PARLIAMENT OF GEORGIA – 3-6/1993 – Tbilisi, REPUBLIC OF GEORGIA
Intern – Constitutional Committee
Assisted in draft preparation of English translation of the revised Georgia constitution. Participated in sessions about government decentralization, racial integration and multiparty systems.
TBILISI STATE UNIVERSITY – 9/1992–6/1993 – Tbilisi, REPUBLIC OF GEORGIA
Lecturer, International Relations Department
Assisted faculty to develop curriculum, taught courses. Researched Georgian national movement.
EDUCATION
HARVARD MEDICAL SCHOOL – 2000–2004 – Boston, MA
M.D. degree 2004
Awards include Boston Schweitzer Fellow 2001-2002;
Gerald Foster Scholarship 2001-04,
Harvard Office of Educational Development grant in 2001 for refugee family project with MGH Chelsea Health Center.
Dean's Community Service Award nominee – 2002.
Published ten articles on experience of medical training in Harvard's Focus and WebWeekly journals.
COLUMBIA UNIVERSITY – 1996–98 – New York, NY
Masters in clinical social work with high honors.
Specialized in work with children & families.
CAMBRIDGE UNIVERSITY – 1991-92 – Cambridge, ENGLAND
Masters in international relations focused on European and Soviet studies.
Dissertation on Ukrainian national movement (1960-91) leading to independence.
Cambridge Overseas Research Award 1992.
HARVARD UNIVERSITY – 1987–91 – Cambridge, MA.
B.A. magna cum laude in English and American literature and language.
National Merit Scholar 1987-91.
John Harvard Scholar 1988-89.
Elizabeth Cary Agassiz Scholar 1987-91.
Harvard College Scholar 1987-91.
Zonta, Rotary, Elks, and Cabrillo Civic Club Scholarships 1987.
L.A. County Community Service Award 1987.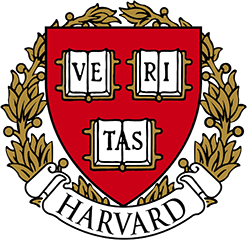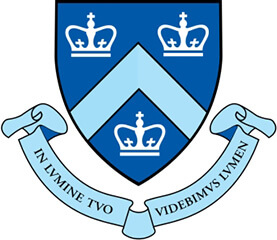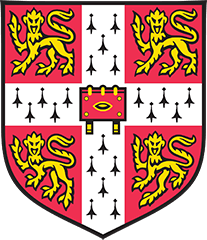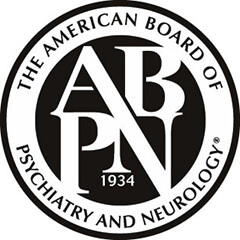 RELATED CONSULTANCY WORK
INTERNATIONAL RESCUE COMMITTEE – 1/1997 – New York, NY.
Developed a successful USD 0.2 million proposal for the creation of a technical support unit on children affected by armed conflict in IRC-NY to support improved practice and policy in emergency humanitarian efforts for children and adolescents.
LANGUAGES
English (native)
French (proficient spoken/reading)
Spanish (basic spoken)
INTERESTS
Brown belt in Tae Kwon Do & Hapkido martial arts.
Latin and ballroom dancing.
Sprint triathlons.
Hiking in Caucasus, Alps, Sierra Nevada, Appalachian, Virunga mountains.
Creative writing.
Sustainable living including backyard chicken flock, vegetable gardening and fruit orchard.
Participated in gospel choir, 2005-2010.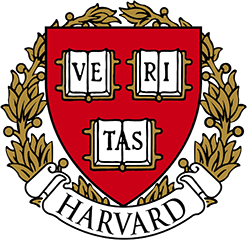 Dr. Land is now an ambassador for the Harvard Alumni for mental health special interest group 
SUITE #302
2001 S. BARRINGTON AVE.
LOS ANGELES, CA 90025
TEL (310) 428-2833
FAX (888) 558-6693